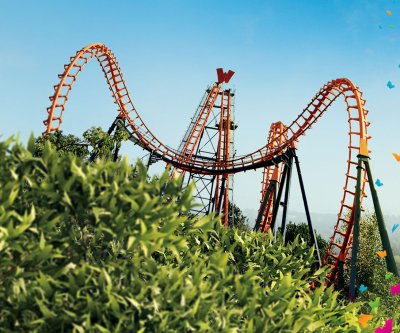 Walibi theme park - 10 km from the hotel
For more than 25 years, Walibi park near Agen has been delighting families and groups of friends with its many rides and attractions. In 2017 Walibi added to the fun with a new aquatic park.
For an action packed holiday near Agen, choose the Hotel du Lac
Walibi Park, is South-West France's largest theme park, and a top destination with attractions for all ages. Adrenaline addicts will appreciate the Boomerang ride that is more than 38 metres high. Families will love the water rides ,Ferris wheels, Coccinelle, and wonder at 3D films and the sea lion shows.
Your Agen hotel is situated less than 10 km from Walibi Park
The hotel du Lac Agen Boé is one of the closest hotels to park Walibi. Strategically located near the A62 motorway the hotel is the ideal place to stay and relax after a fun day out at Walibi.